Services & Rates
Service Deposit
In order to book any service a deposit is required it goes towards your massage appointment. The remaining balance of your massage is due upon arrival. Payment methods include Cash/Credit Card/Cash App:$pint85/ PayPal:(504)237-3539/Venmo or make a payment here.
Single massages : $25.00 deposit
Couple Massages: $50.00 deposit
Spa parties: $100.00 deposit
Private dinner: $125.00 deposit
Swedish Massage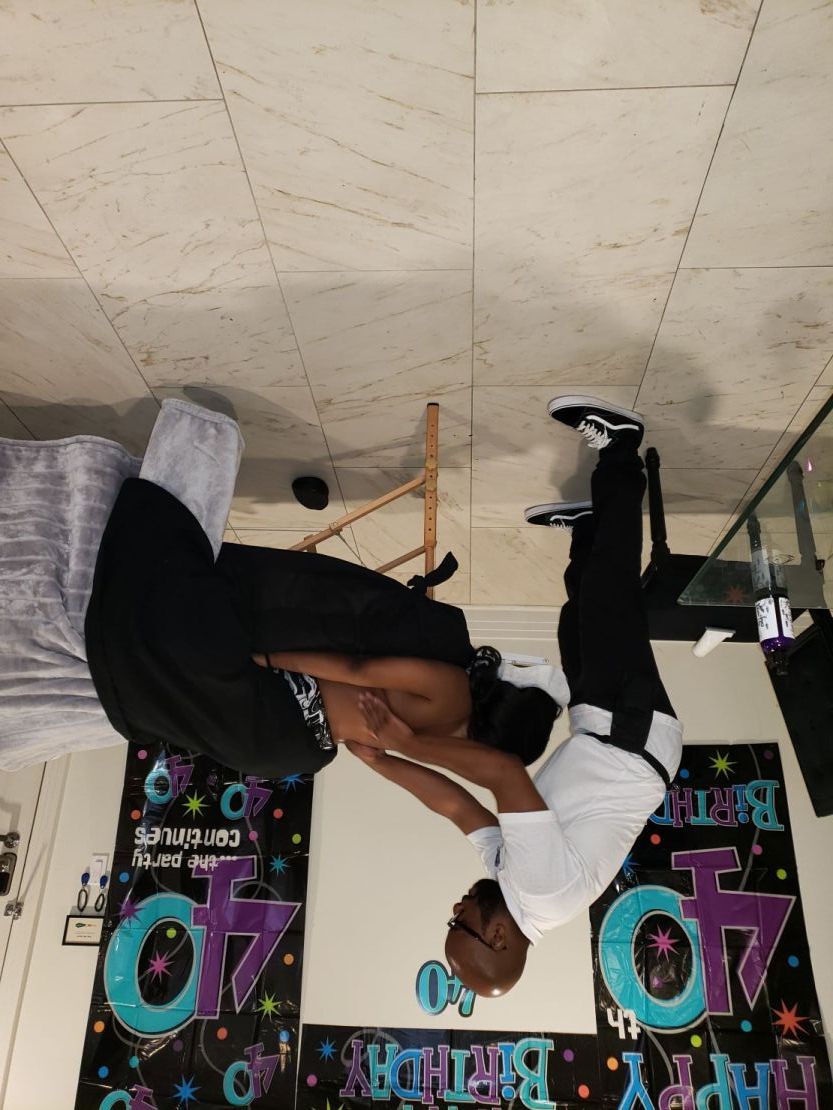 Swedish Massage is a very relaxing and therapeutic style of bodywork. It combines oils or lotion with an array of strokes such as rolling, kneading, and percussion to help the body improve its circulation. The benefits of this type of bodywork are wide-ranging and include relief from aches and pains, decreased stress levels in the body, enhanced mental clarity, improved appearance, and greater flexibility.
Deep Tissue Massage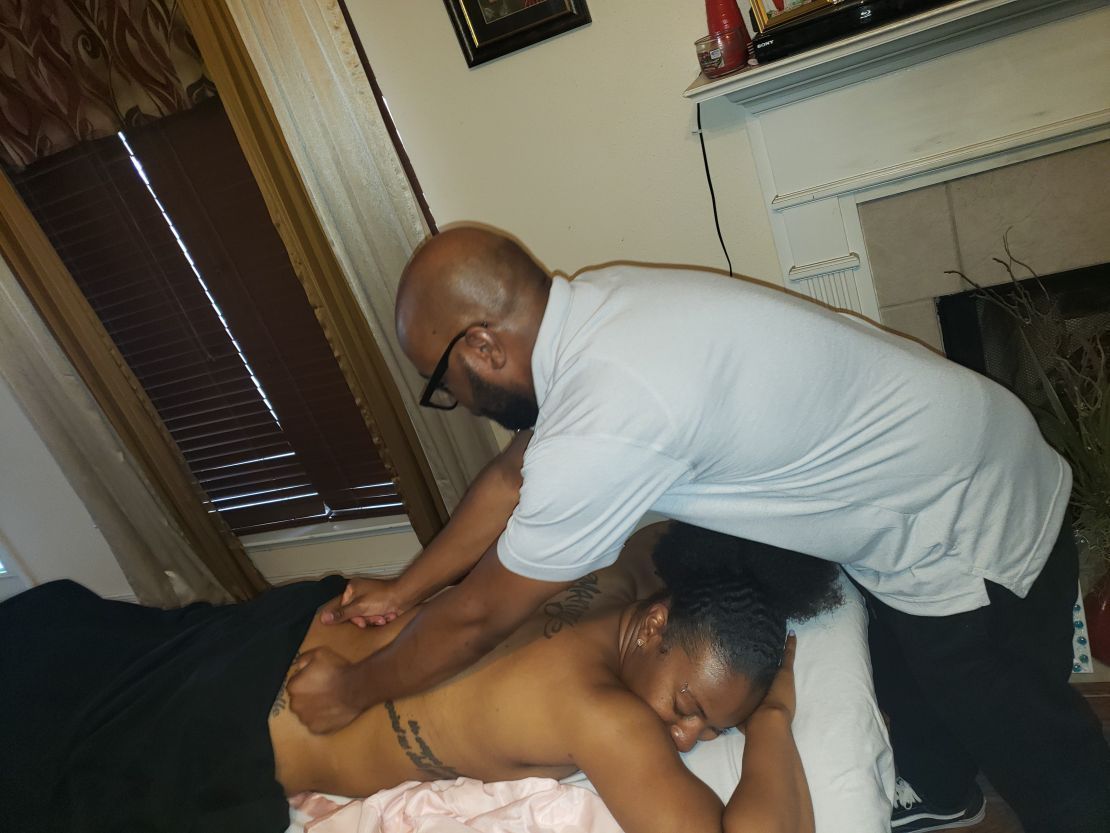 Deep Tissue Massage is a form of bodywork that aims to relieve tension in the deeper layers of tissue in the body. Deep Tissue Massage is a highly effective method for releasing chronic stress areas due to misalignment, repetitive motions, and past lingering injuries. Due to the nature of the deep tissue work, open communication during the session is crucial to make sure you don't get too uncomfortable. Keep in mind that soreness is pretty common after the treatment, and that plenty of water should be ingested to aid with the flushing and removal of toxins that will have been released from the deep tissue during the session.
Lymphatic Drainage
7 massages: 550.00(Payment Plans Available)
10 massages: 750.00(Payment Plans Available)
13 massages: 950.00(Payment Plans Available)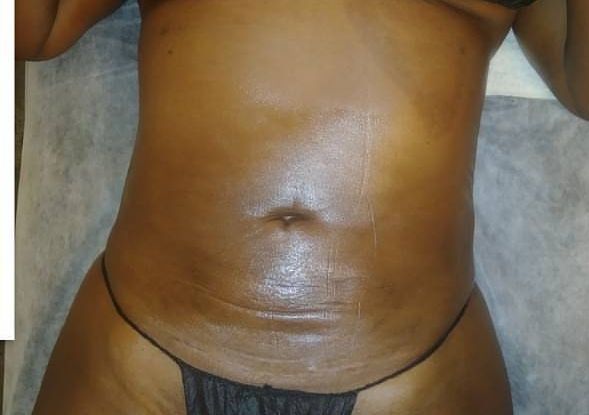 Lymphatic Drainage Therapy aims to gently and rhythmically move the lymph through the body, especially swollen areas of the body, relieving pressure and enhancing the functioning of the immune system. As both a preventative and remedial technique, LD can be used for a wide range of purposes including faster recovery from injury, reduction of swelling and discomfort from pregnancy, and strengthened resistance to illness.
Prenatal Massage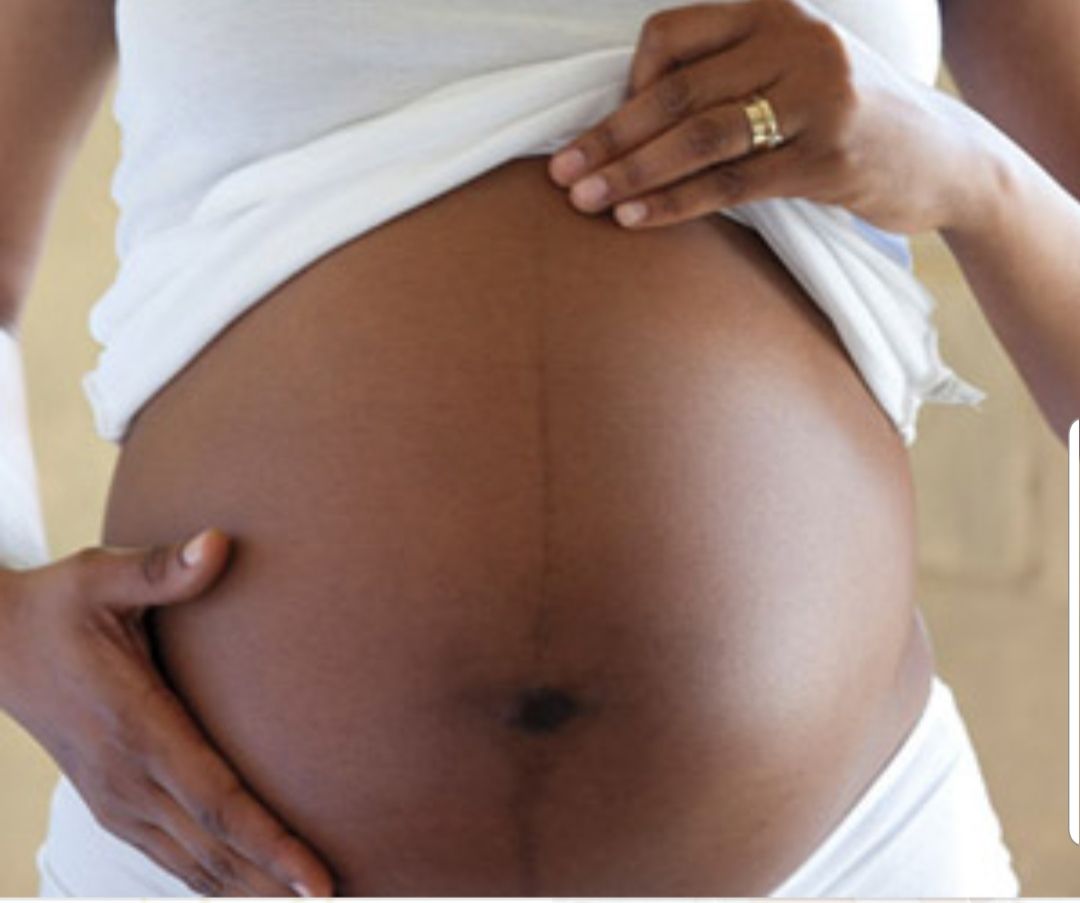 Prenatal Massage is a style of bodywork designed specifically for pregnant women. Pregnancy is a time when a woman's body endures tremendous stress due to dramatic physical and emotional changes. Using various techniques specially developed for the expecting mother, Prenatal Massage helps release the pain and discomfort experienced throughout pregnancy. The benefits are profound, including emotional support, the relief of joint pain due to extra weight and postural imbalance, and improved breathing and relaxation.
Hot Stone Therapy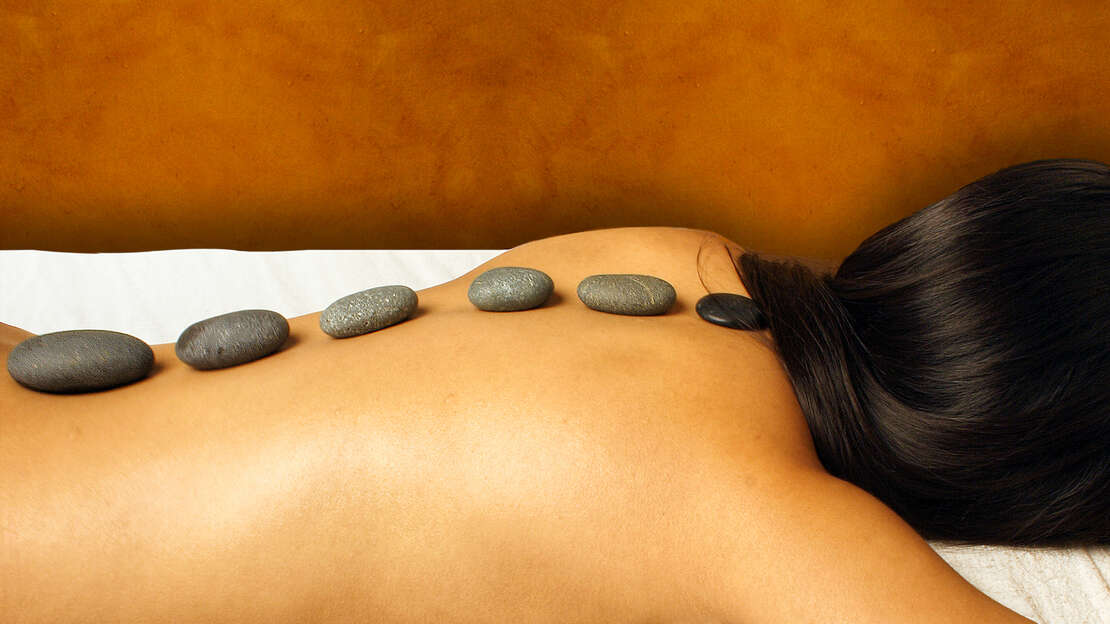 Hot Stone Therapy is a style of massage where heated stones are placed at specific sites on your body to deepen relaxation and promote circulation in your muscles. Muscles that are heated with these stones release tension and stress much more deeply and quickly than with a traditional massage. The overall experience is very relaxing, nurturing, and rejuvenating.
Sports Massage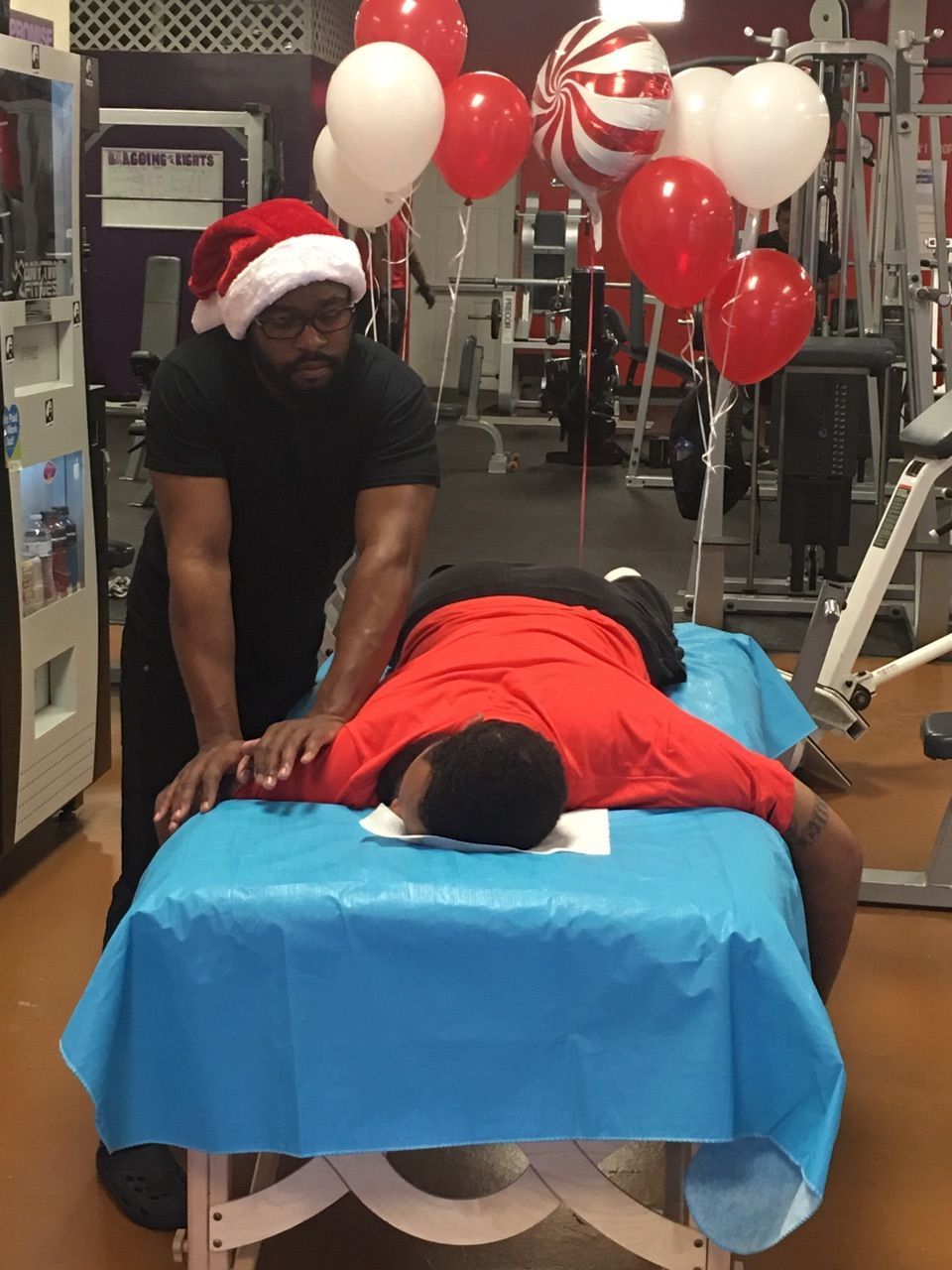 Sports Massage is a type of massage designed for highly active people who engage in athletics (View the background picture for example). Engaging in sports is harsh on the body and can often lead to injuries in both the short and long term. Sports Massage enhances performance and prolongs a sports career by helping to prevent injury, reduce pains and swelling in the body, relax the mind, increase flexibility, and dramatically improve recovery rates. Using Compression and Stretching while wearing their uniform and equipment it was designed for Marathon Runners,Football,Basketball,and Soccer players etc. Sports Massage is also highly effective in aiding the rapid recovery of an athlete from an injury by encouraging greater kinesthetic awareness and in turn promoting the body's natural immune function.
vacuum cupping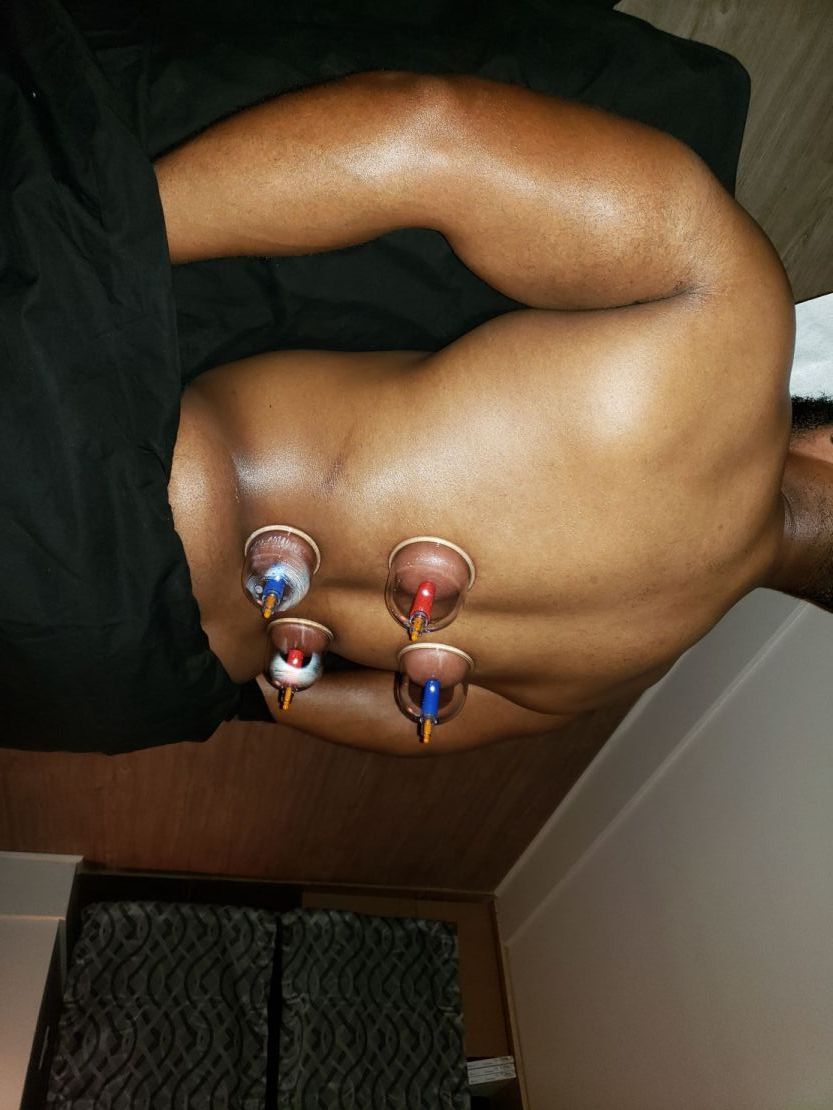 Cupping therapy uses suction cups and is designed to help with pain, blood flow,inflammation, well being and relaxation
Chair Massage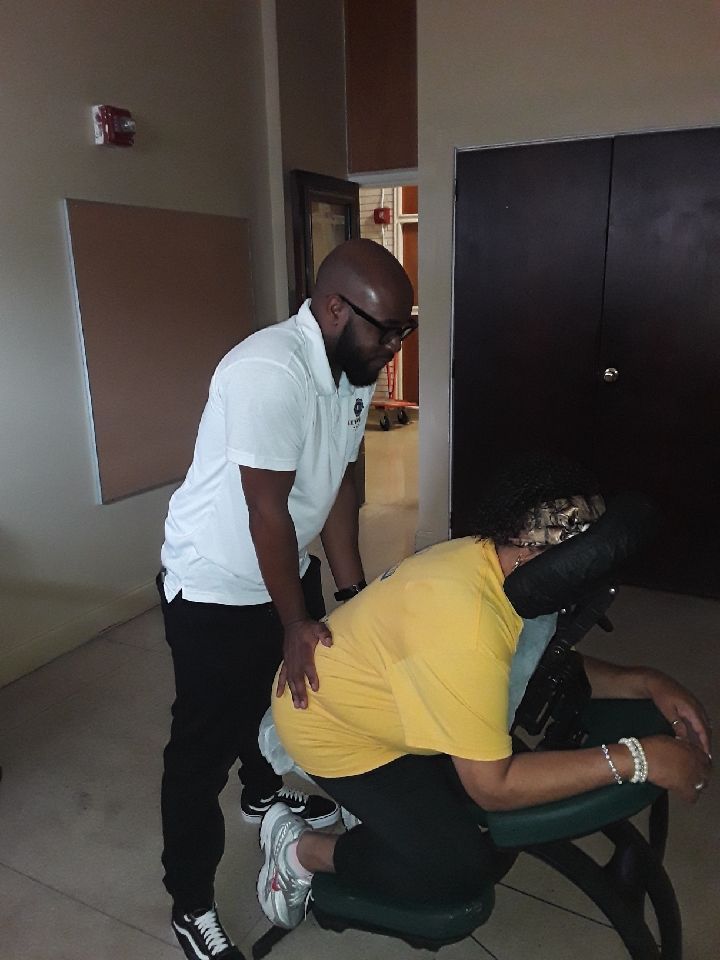 Chair massage is a popular way of relieving stress and releasing tension right in your home or workplace. You receive your massage in a specialized ergonomic chair which I bring to your location. In addition to the usual health benefits of massage, another benefit of chair massage is that it is done over the clothing. With seated massage, you can avoid the discomfort and awkwardness that you may feel in disrobing for a traditional massage. Also, chair massage sessions are usually shorter than traditional massage, making it convenient enough to fit into your busy schedule.
Couples massage
couples massage: 175.00(no decorations)
couples massage: 225.00( with decorations)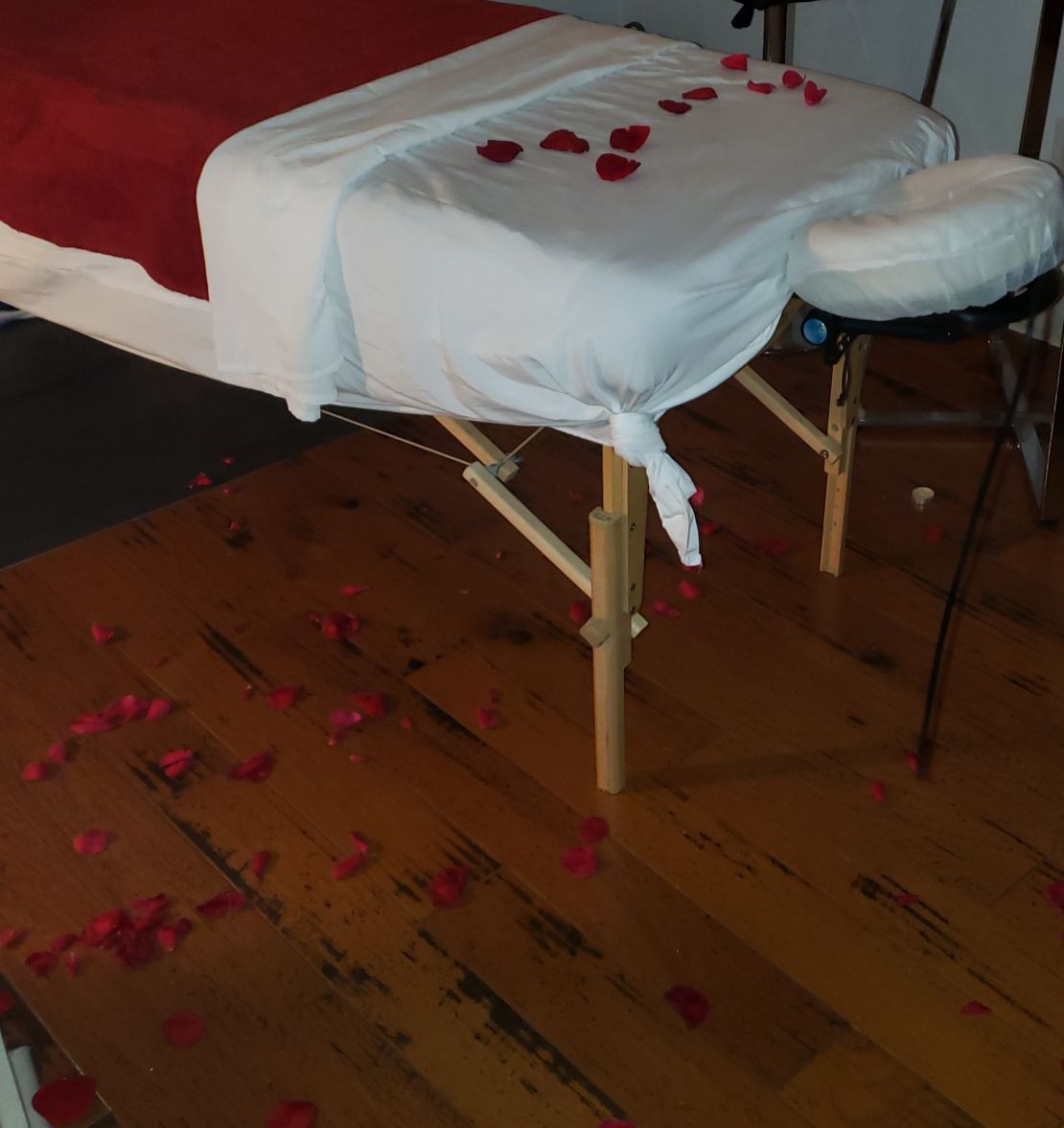 Share the experience. Enjoy a relaxing evening with a loved one or friend with our customized couples massage. It comes with 2 massages, foot scrubs and soak, romantic decorations includes decorative rose petals, balloons(25.00 charge to include balloons), candles, complimentary small fruit bowl or small cake (choose one) and wine or champagne or mimosa (choose one).
Mobile package
ultimate spa package: $150.00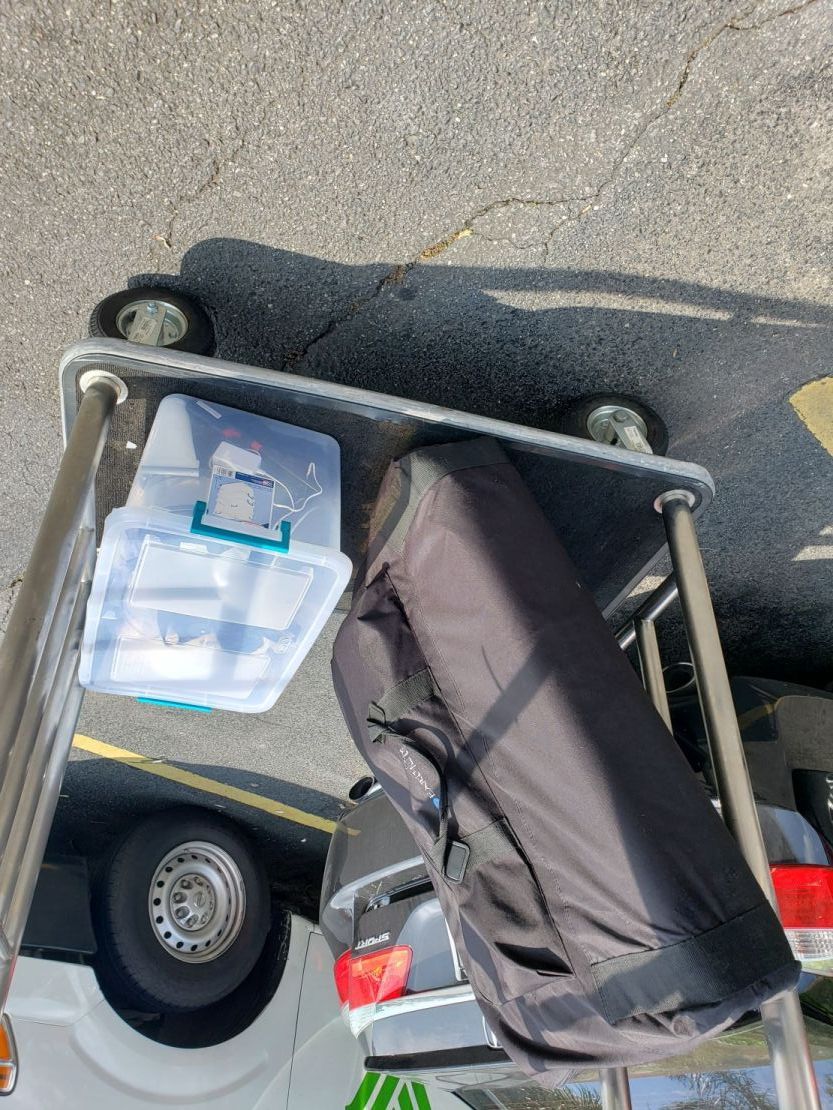 We offer mobile packages to those who love to enjoy a customized massage in the comfort of your home(sales and rates may apply depending on holiday season or monthly sales).
Ultimate Spa package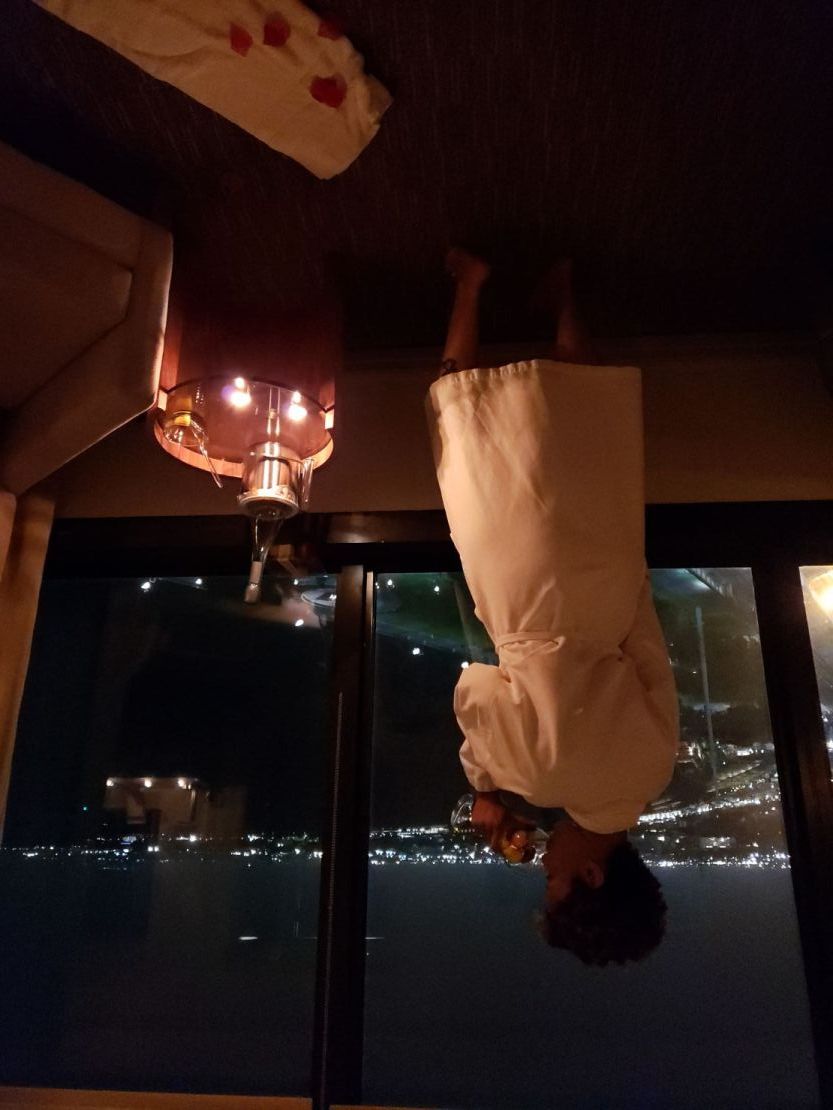 The ultimate spa package is the perfect gift to treat yourself or others comes with a complimentary bottle of wine or champagne(choose one) small fruit bowl or small cake(choose one). Our signature Lavender foot soak and sweet sugar scrub. Relaxing aromatherapy,hot towel treatment and a customized full body massage.
Adult spa party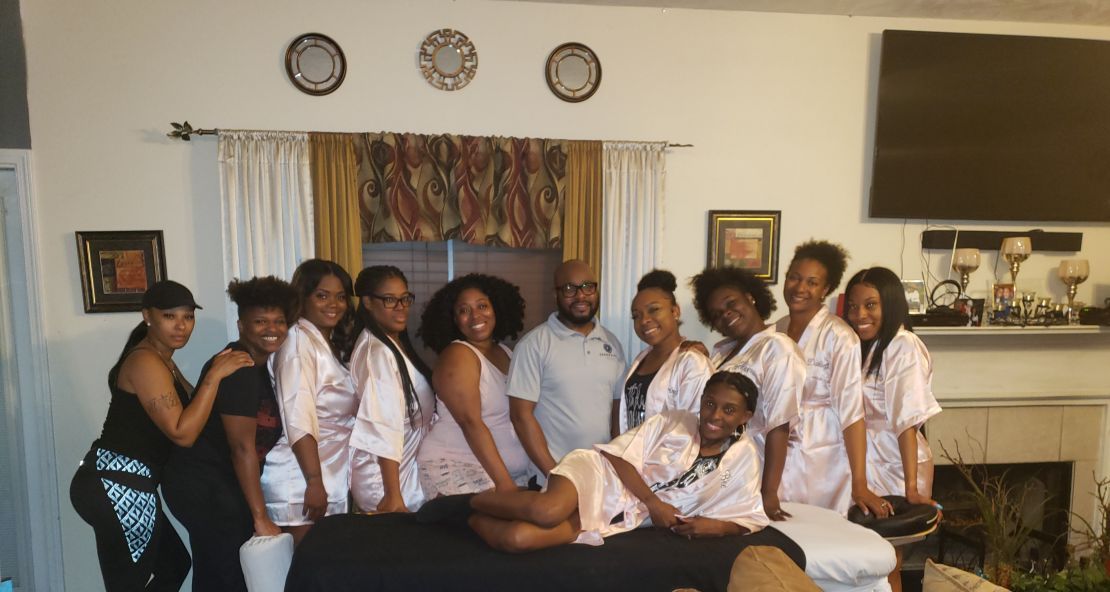 Let us host your next spa party. With a minimum of 5 guest and max of 15 guest we can provide a great atmosphere filled with massages and complimentary wine and fruit for you and your guest. The service is about 2 to 3 hours depending on the number of guests. A deposit is required in order to book this service. We offer chair or table massages for this service choose only one. Choose a location, time, and date and we will see you there.
Exfoliating Body Scrub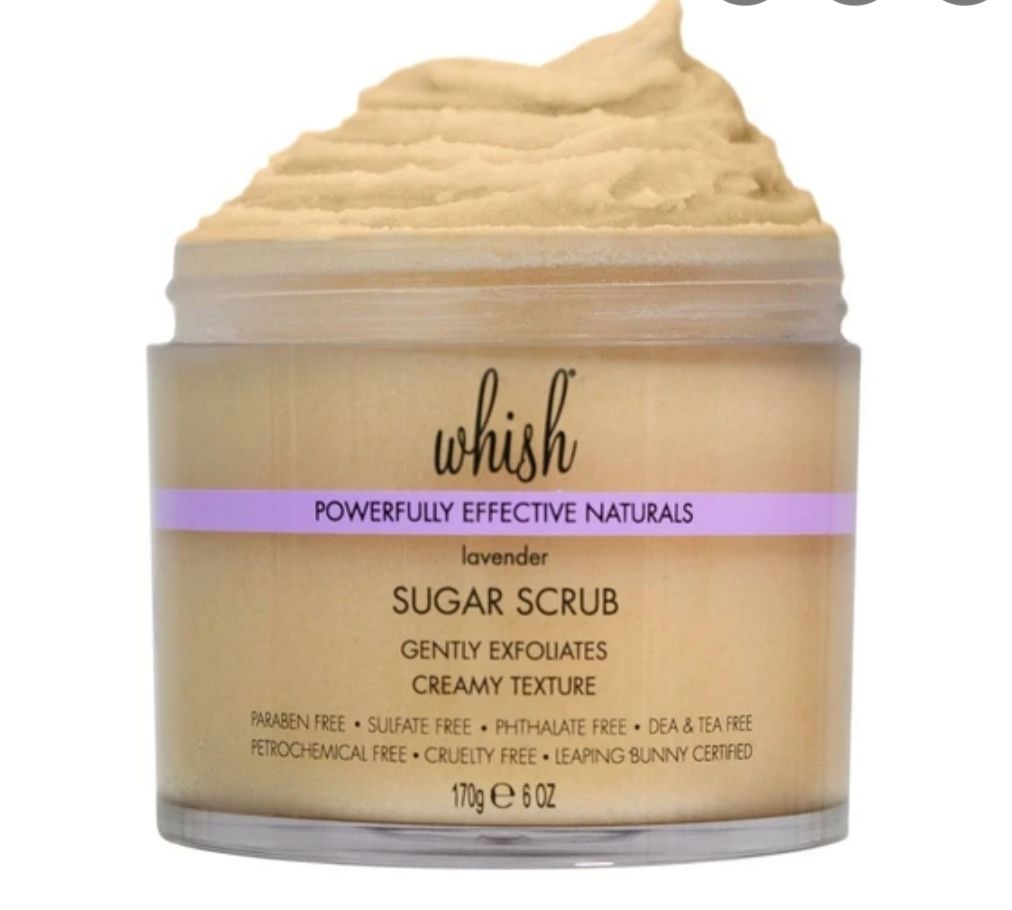 Designed to help soothe and promote healthy skin. Enjoy an exfoliating full body scrub to remove dead and dry skin using our signature body scrub. Next we apply a hot steam wrap to gently remove the scrub. Followed by a soothing swedish massage Using a balanced skin moisturizing body butter to give the skin a healthy glow.
Private Dinner for Two

Enjoy a private dinner for two. Which includes a three course meal for two people. Romantic Decorations and a Bottle of wine. Enjoy a delicious menu you choose from prepared by a private chef which includes an An Appetizer for two, entrees for you and your guest, and a sweet savory dessert and bottle of wine. Additional items will include an upcharge.
CBD Oil add on
CBD Oil/Cream is the new wave in pain relief add it to your massage to help get relief from your painful problem areas.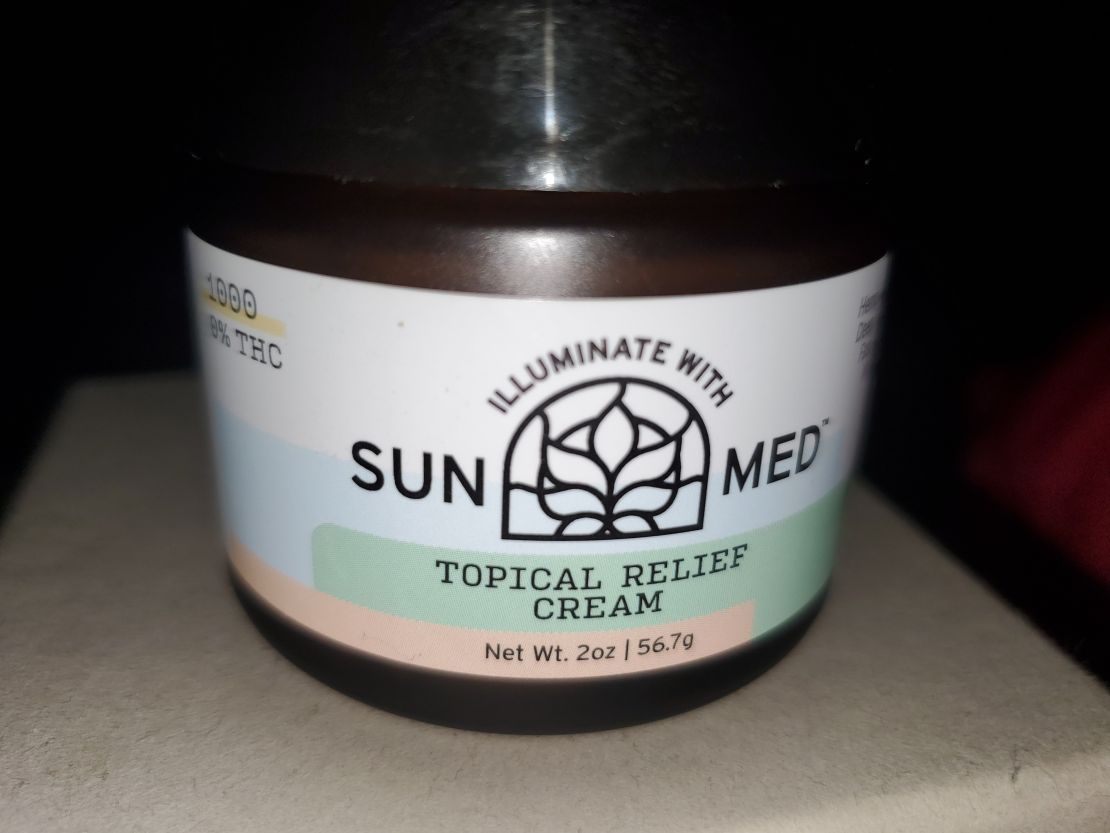 Foot soak and scrub add on
Foot soak and scrub minutes: $35.00
Relax your feet in a nice hot foot soak complete with lavender and Epsom salt bath bomb soak and topped off with a lavender sugar foot scrub and sweet almond seed moisturizing yogurt.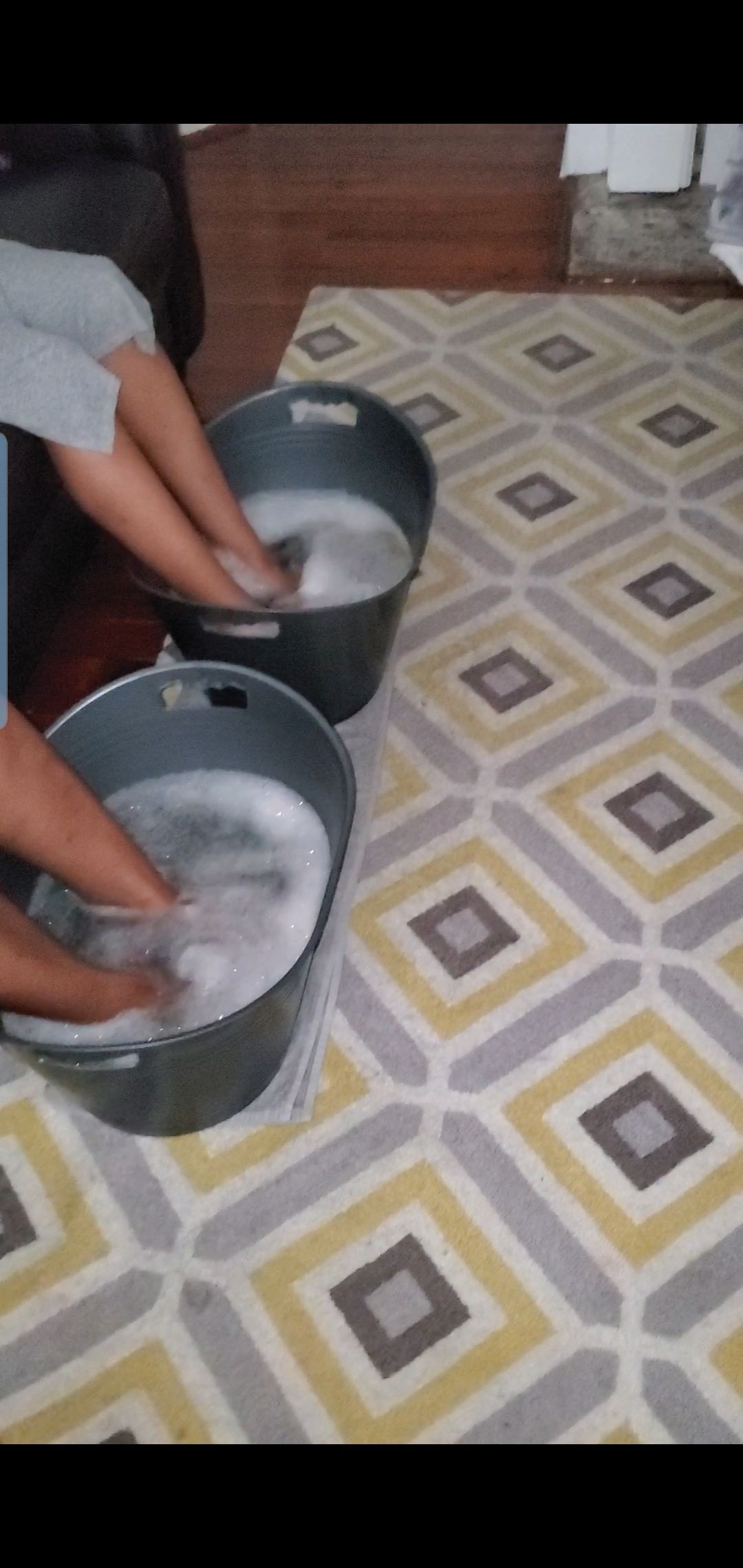 Minnie Facial Massage Add on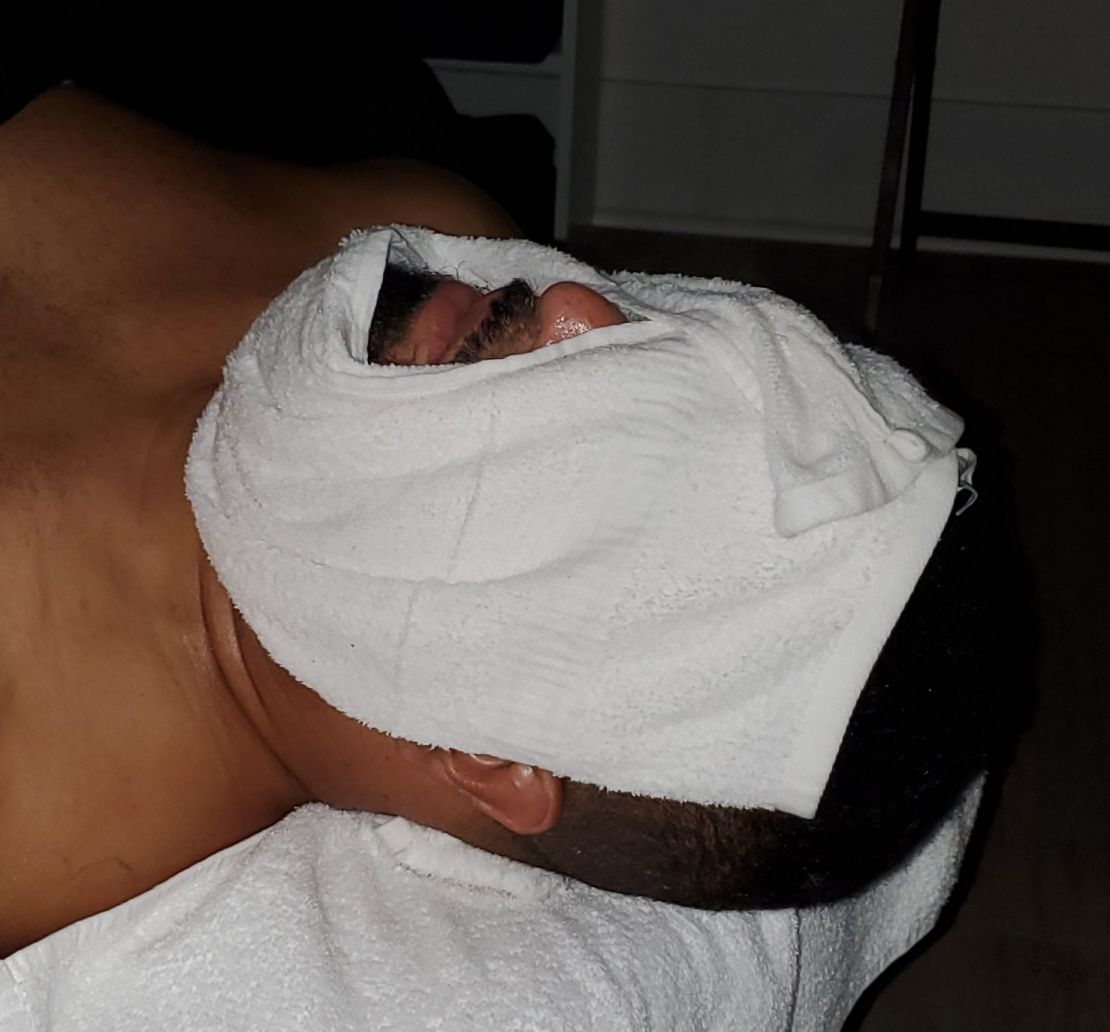 Enjoy a minnie facial massage added to any service. This service includes a citrus cleanser,mint clay mask,toner,and moisturizing face massage. Perfect add on to any service.